Expert Concrete Services in Adelaide Concrete SA. South Side.

Adelaide Concrete Pros specialise in various projects, including residential and commercial foundations, driveways, sidewalks, patios, pool decks, and more. No matter what kind of project you're looking for – big or small – we guarantee satisfaction with our work. From start to finish, we make sure that every job is completed on time and within budget.
We understand how important it is to find reliable contractors who offer great value for money. That's why at Adelaide Concrete Pros, we strive to provide top-notch customer service and competitive prices for all our services. So if you're looking for an experienced contractor that will do an excellent job – look no further than Adelaide Concrete Pros.
Residential Concreting

Commercial Concreting

Patios, decks and alfresco

Footpaths including Council Crossover and kerbing

Driveways

Extensions

Concrete restoration

Decorative concreting

Exposed aggregate concreting

Pool surrounds and concrete requirements for landscaping
Please note: We try to just service the south part of Adelaide.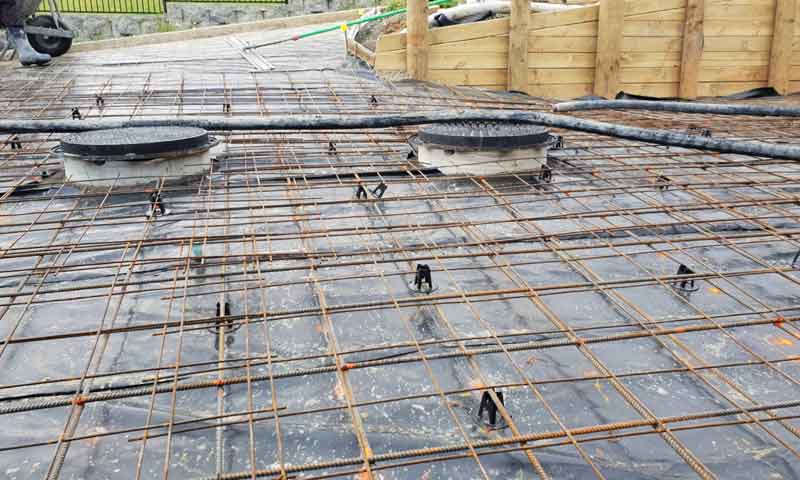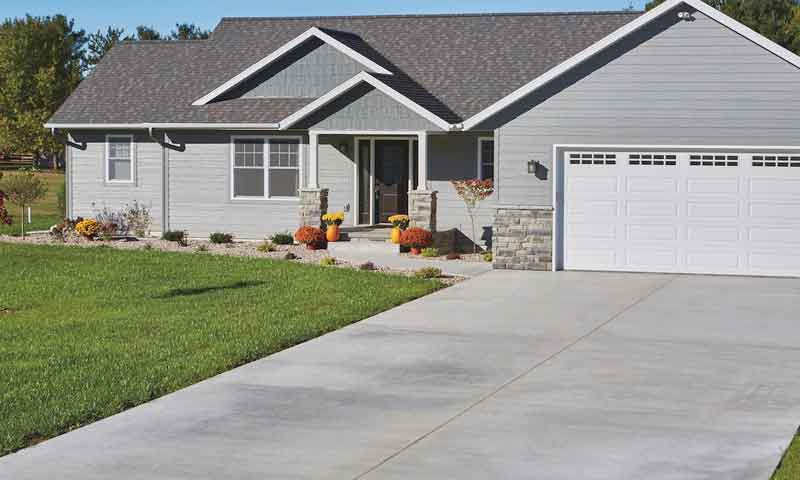 About Us
At Adelaide Concrete Pros, we specialise in providing quality concrete services to the local area. We are passionate about our work and guarantee top-notch results for every customer. Here's a bit more info on who we are:
1) We have years of experience in the industry.
2) Our team is made up of highly trained professionals with extensive knowledge of all things concrete.
3) We use only the best materials to ensure durability and longevity of each project that we take on.
We're committed to creating beautiful outdoor spaces using our expertise and taking great pride in what we do. Each job is backed by our 100% satisfaction guarantee so you can trust us to get it done right the first time around! Transitioning seamlessly into the next section, let's talk about our speciality – concrete repairs.
Adelaide Concrete Driveway Specialists
Adelaide Concrete Pros offer a wide range of concrete services throughout Adelaide and its surrounding areas. They specialise in everything from concrete driveways to patios, pool decks, pathways, and more. No matter what project you have in mind, their team of experienced professionals can help make it happen.
Their commitment to quality is unparalleled; they only use the finest materials for their projects so that your new space will last for years. Their service also includes professional advice on design elements that meet your budget and expectations. Whether you're looking for something modern or classic, Adelaide Concrete Pros has covered you! With an extensive portfolio full of examples of past work, they are sure to exceed your expectations every time.
Adelaide Concrete Pros provide exceptional service with attention to detail – ensuring customer satisfaction at every turn. Their dedication to excellence makes them a top choice regarding concrete services in Adelaide. Moving forward, let's take a look at some of the benefits of hiring this experienced team.
Adelaide Concrete Laying
Concrete laying is a complex process that demands precision and skill. It's essential to ensure the longevity of concrete structures, making it vital to hire experienced professionals for the job. Hiring professional concrete layers has many benefits which can't be overlooked.
For starters, you'll have access to expert advice on materials and processes needed for the best results. Professionals are able to evaluate factors such as soil composition or existing drainage systems, ensuring your project meets all necessary requirements. They'll also provide guidance on how long the work will take, allowing you to plan accordingly. In addition, pros know exactly what tools and equipment are required for successful concrete laying; this eliminates guesswork and helps save time and money in the long run.
Moreover, with Adelaide Concrete Pros you get high-quality services at an affordable price – no matter how big or small the project is! The team has years of experience working with different types of soils, so they understand when additional measures are needed to ensure structural integrity during installation. Plus their expertise allows them to identify potential issues quickly and resolve them efficiently without disrupting your timeline or budget.
At Adelaide Concrete Pros, we specialize in the installation of high-quality concrete driveways. We ensure that your Adelaide driveway is designed to last for years and provide a great first impression. Our team of experienced professionals will work with you to create a design that suits both your needs and budget.
Our service includes:
Preparing the area and laying down the foundation correctly
Professionally pouring, levelling and finishing the concrete surface
Installing drainage systems, if required
Applying sealant or colouring the finished product as desired.
We are committed to delivering superior quality results at competitive prices. All our services come with an extended warranty so you can rest assured that your investment is protected. Plus, we offer flexible payment plans tailored to suit any budget. Reach out today to learn more about how we could help make your driveway dreams become reality!
At Adelaide Concrete, we offer commercial concreting services for businesses and organisations. Our experienced team will help you create a functional and stylish concrete solution that fits your needs perfectly. We understand the importance of having reliable and durable surfaces in any commercial setting, which is why our craft is second to none.
Our years of experience have allowed us to develop a deep understanding of the complexities involved with commercial projects. We can provide comprehensive solutions tailored specifically to each customer's requirements, from design to installation. We use only the highest quality materials available, ensuring long-lasting results that withstand heavy foot traffic and changing weather conditions.
We understand that time is money – so let us handle your commercial concreting needs quickly and efficiently. You'll get professional results with Adelaide Concrete Pros without sacrificing quality or service! Now it's time to look at how we can help transform your outdoor area with our 'our service: footpaths' section.
Our service offering goes beyond just commercial concreting. We also provide a comprehensive range of footpaths for the residential and commercial sectors. We can do everything from new pavement construction to existing path repair and maintenance!
Our team has extensive experience laying pathways using only superior materials that meet safety standards. Furthermore, with an eye for detail and quality craftsmanship, you can be sure your paths will look great too! And with fast turnaround times and reliable communication throughout the process, you'll have peace of mind knowing your project is taken care of quickly.
With us at Adelaide Concrete Pros, having beautiful yet safe footpaths is easier than ever.
At Adelaide Concrete Pros, we offer a wide range of services to meet your home or business needs. In particular, our team specialises in concrete foundations – from pouring and finishing to repairs and maintenance. We understand the importance of building solid foundations for any structure, big or small.
Having worked with many satisfied clients over the years, we have learned that attention to detail is vital when laying a foundation correctly. Our highly-trained team ensures that all work meets the highest standards before signing off. We also provide the area around the foundation is appropriately prepared beforehand so there won't be any issues down the line. From start to finish, you can trust us to get it right!
Our experienced staff will be happy to discuss your project requirements and provide suitable solutions tailored to your needs. So if you're looking for reliable service at an affordable price, reach out today and let us show you why Adelaide Concrete Pros are trusted across South Australia!
Exposed Aggregate Concrete is one of the most popular concrete services in Adelaide. It adds a unique look to any outdoor area while enhancing its durability and strength. Its colour range offers an infinite variety of design possibilities, making it easy to create a beautiful and durable space that stands out from the crowd.
It's perfect for driveways and pathways – you can choose between aggregate sizes, colours, and textures to get the desired result! You won't have to worry about fading or staining either; exposed Aggregate has excellent stain resistance, so your outdoor space will look great for years to come. With all this in mind, it's no surprise that exposed aggregate Concrete is a popular choice for homeowners in Adelaide.
And with our experienced professionals at Adelaide Concrete Pros, we'll make sure your project runs smoothly and efficiently every step of the way. We'll take care of everything from start to finish, so you don't have any worries – sit back and let us handle it! So why not give us a call today? Let's work together on creating your dream outdoor space with our service: concrete patios!
At Adelaide Concrete Pros, we offer concrete patios as one of our services. From pouring and finishing to coloring, textures, and patterns – no matter how unique your design is, you can be sure that our team will help make it a reality.
We understand the importance of having an outdoor space that's aesthetically pleasing while also being functional. That's why we take extra care in every step of the process to ensure that your patio looks its best and lasts for years. We'll use carefully selected materials and advanced techniques when laying out your new patio so that you can enjoy peace of mind knowing your investment was worth it.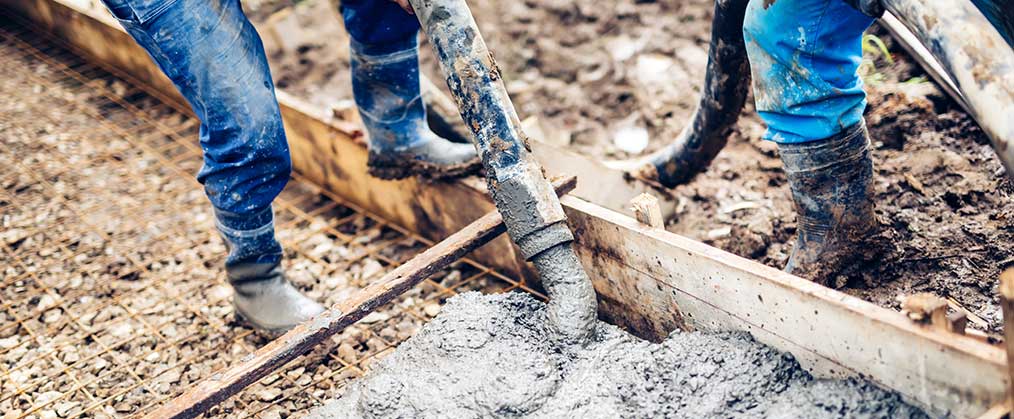 Adelaide Concrete Pros are the Solution You Need
When you're looking for reliable concrete services in Adelaide, make sure to consider the benefits of hiring Adelaide Concrete Pros. Not only do we provide quality craft and materials that are second to none, but our team also offers several other advantages:
Firstly, we have years of experience in the industry and know what it takes to get the job done right. Our certified professionals use advanced techniques and equipment to ensure your project is completed quickly yet safely. Plus, we can accommodate any project with a wide range of options available – from residential driveways to commercial foundations.
Secondly, our customer service is top-notch; no matter how big or small the job, we treat each client like family. We take the time to understand your needs and create solutions that exceed expectations while staying within budget. Furthermore, all our work comes with a satisfaction guarantee, so you can rest assured knowing you'll receive high-quality results every time.
Finally, regarding affordability, Adelaide Concrete Pros provide competitive prices without compromising quality. We offer discounts for repeat customers and special deals throughout the year – helping keep costs down over time. With us at your side, you can save money while still getting outstanding value for your investment.
So why not give us a call today? You won't regret it! Now let's look into how best to prepare your site for concrete services from Adelaide Concrete Pros.

How To Prepare Your Site For Adelaide Concrete Services
When it comes to concrete services, preparation is vital. Preparing your site correctly helps ensure the work goes smoothly and leads to a successful outcome. But how do you prepare for concrete services?
Adelaide Concrete Pros can help guide you through this process. You'll need to clear away debris, level the ground, check for underground utilities, and ensure that any subgrade material is adequately compacted. In addition, you must accurately measure the area where the concrete will be poured to determine the correct amount of materials needed. Finally, if there are existing structures onsite, they should also be inspected before beginning the project.
By following these steps carefully and taking advice from Adelaide Concrete Pros' experienced team, you can ensure your site is adequately prepared for any concrete service. This knowledge gives you peace of mind when deciding which professional to choose for your concrete needs.
What You Need To Know About Choosing A Concrete Professional
Choosing the right concrete professional can be tricky. It's essential to do your research and ask questions, such as: how long they've been in business; what experience they have with projects similar to yours; and if they're licensed, insured, and qualified. This will give you an idea of the quality of their work, customer service, and overall satisfaction levels.
When evaluating a prospective contractor, you must get quotes from several pros for comparison purposes. That way, you'll know precisely what services are included within each section, so there won't be any surprises down the line. Additionally, ensure you understand the payment schedule before signing any agreement or contract. With careful planning and consideration, finding a reliable concrete professional is achievable!
If you are in Auckland and looking for a new Concrete Driveway, check out Auckland Concrete Service Pros

Adelaide Concrete Repairs
At Adelaide Concrete Pros, we specialize in concrete repairs. Our experienced professionals have the expertise and knowledge to ensure your repair job is done quickly and efficiently. We utilize high-quality materials to ensure that our work stands up against wear and tear. From small cracks in driveways to more significant issues with patios or walkways, every job is manageable for us!
We also offer a range of services beyond basic concrete repairs. We can help you design a new patio or driveway, restore existing surfaces, create custom stained patterns, and more. We've got you covered no matter what type of service you need – from large-scale projects to minor fixes. With our commitment to customer satisfaction, you can be sure that your project will be handled professionally and precisely.
With each repair job undertaken at Adelaide Concrete Pros, we look forward to helping bring your vision into reality – whatever it may be! So if you're looking for an expert who can provide quality concrete repair services with outstanding results, don't hesitate to contact us today. And stay tuned; following up on our blog, we'll cover the latest trends in concrete design and construction!
The Latest Trends In Adelaide Concrete Design And Construction
When it comes to concrete design and construction, there's always something new. Adelaide Concrete Pros can help you stay ahead of the game, from modern designs to the latest trends in technology and materials.
Here are some of the hottest trends right now:
– Integrating decorative elements into slabs or driveways for a unique look
– Using recycled materials like glass and stone chips for an eco-friendly touch
– Incorporating coloured dyes or stains to create eye-catching patterns on surfaces
– Utilising epoxy coatings for durable finishes that protect from cracks and wear.
With so many options available, there's no limit to what we can do with your outdoor spaces. We'll work closely with you every step of the way to ensure that your project not only looks great but also meets all safety standards. Our team is well-versed in traditional and cutting-edge techniques, giving us the flexibility to tackle any job – big or small! Ready to take that next step? Let's talk about our service: concrete driveways.
Fequently Asked Questions
How Much Does Concrete Services Cost?
When it comes to concrete services, the cost can vary greatly. It depends on a variety of factors like project size and complexity, materials used, labour required and more. All these elements need to be taken into consideration when calculating how much your concrete job will cost. This is why it's important to speak with an experienced professional who can provide you with accurate estimates.
At Adelaide Concrete Pros, we understand that every client has different needs and budgets. That's why we take pride in providing quality service at competitive prices – so you get the best value for money without compromising on quality or safety. Our team of experts are here to help you find the most affordable solution while still delivering excellent results. To learn more about our pricing options, contact us today!
What Is The Average Turnaround Time For Concrete Services?
When it comes to concrete services, one of the most important considerations is turnaround time. Adelaide Concrete Pros understand that their clients need a prompt and efficient service, so they are dedicated to providing quality results within an appropriate timeframe.
On average, the turnaround for these services is relatively quick:
1) First, customers will be contacted in order to discuss requirements and arrange a site visit or inspection;
2) The team then assesses the project before preparing a quote with estimated completion dates;
3) Once accepted, the work can begin immediately; and
4) In many cases, the job is completed within days or even hours depending on its size and complexity.
Adelaide Concrete Pros strive to provide outstanding customer service while ensuring all projects are finished in good time. They take pride in being able to deliver satisfactory outcomes quickly and efficiently – no matter how large or small the task may be.
Are Specialty Concrete Services Available?
Are specialty concrete services available? Yes, Adelaide Concrete Pros offers a wide range of specialized services to meet any need. From decorative finishes to stamped designs and colored options, they have the expertise and experience needed to provide you with beautiful, durable concrete solutions.
Their team is dedicated to customer satisfaction, so no matter what your project entails, their staff will work hard to ensure that it meets all of your requirements. They also offer warranties on their products and services – giving you peace of mind knowing that your investment is protected. You can trust that when you choose Adelaide Concrete Pros for your next project, you're getting quality results at an affordable price.
What Is The Difference Between Residential And Commercial Concrete Services?
When it comes to concrete services, there is a distinct difference between residential and commercial projects. Residential projects often involve smaller areas such as driveways, patios, and walkways. Commercial jobs on the other hand are usually larger scale and may include things like parking lots or public works.
The scope of work for each type of job varies greatly; therefore, it's important to understand what you're getting into before beginning any project. With residential concrete services, you will generally be dealing with more basic tasks such as pouring concrete slabs and/or foundations; while with commercial jobs, you'll likely have to deal with more complex tasks such as creating intricate designs or installing large structures. It's also worth noting that commercial projects typically require specialized skillsets which may not be available in your local area—so researching further beforehand is essential if you want the best possible results from your project.
At Adelaide Concrete Pros we specialize in providing high-quality concrete installation for both residential and commercial applications. We offer free estimates so you can get an idea of how much your project might cost before making any commitments. Our team has years of experience in this field and is always happy to provide guidance throughout the process – whether it's helping you choose the right materials for your needs or giving advice on maintenance once the job is done. Get in touch today to learn more about our services!
Ready to talk about your next project?